School Uniform
There is a strong tradition of school uniform at Henley School, which is supported by parents.
The school colours are red and navy, and listed below are the items of uniform which your child is encouraged to wear. These are suitable for the varied activities in a primary school.
Please label and name all items of shoes, clothing and water bottles that come into school.
girls uniform
School fleece for outdoor wear
School sweatshirt, cardigan
White blouse or polo shirt
Navy skirt, dress or trousers
Red/navy tights (NO tights on PE Days please!)
Flat or low-heeled sturdy black shoes
Red gingham summer dress
boys uniform
BOYS
School fleece for outdoor wear
School sweatshirt
White shirt or polo shirt
Navy trousers/shorts
Navy socks
Black, sturdy shoes
clothes for outdoor play
All Children
Strong shoes with low heels (no platforms) which are suitable for playtimes. Trainers are not permitted for general wear inside the school building.
A warm, waterproof coat, hat and gloves for playing outside in the cold weather. A sun hat for playing outside in sunny weather.
Wellington boots – these are a vital part of our school requirements.
clothes for pe physical activities
Trainers - for use on the playing field and for outdoor games and athletics
Plimsolls - for indoor use
School sports t-shirt - in your child's house colour (red, green, yellow or blue)
Navy shorts or skorts
Socks - Plain white or navy
Track suit - Zip up navy top with jogging bottoms for use outside in cold weather
swimming
Swimwear requirements
Girls - one piece costume and hat
Boys - swimming trunks (not shorts) and hat
clothes for outdoor learning
Clothes for Outdoor Learning
Please provide your child with old clothes for outdoor learning, suitable for the current weather. We go outside in ALL weathers! Listed below are some suggestions. Alternatively you may wish to provide an all in one suit.
Cold weather suggestions:-
warm leggings/tracksuit bottoms
warm tops and jumpers
warm coat with hood
thick socks
hat, scarf, gloves
Waterproof jacket/leggings for wet weather
Warm weather suggestions:-
shorts
t-shirt
long sleeved top/tracksuit top
ankle socks
sun hat
lightweight raincoat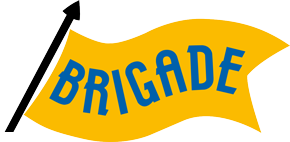 Uniform embroidered with the school badge can be ordered online through Brigade
Double Click To Change The Link