Caythorpe Court Residential - October 2023
Please check this page for daily updates!
Day 1 - WE HAVE ARRIVED!
We had a really easy journey up to Caythorpe Court and the staff have all been so welcoming. We are now all settled into rooms, and we are all aching to get started with our activities. We had a delicious meal and are now getting wrapped up for our evening activity, AMBUSH! Lots of exciting things are in store for us tomorrow! Keep checking the website for more updates.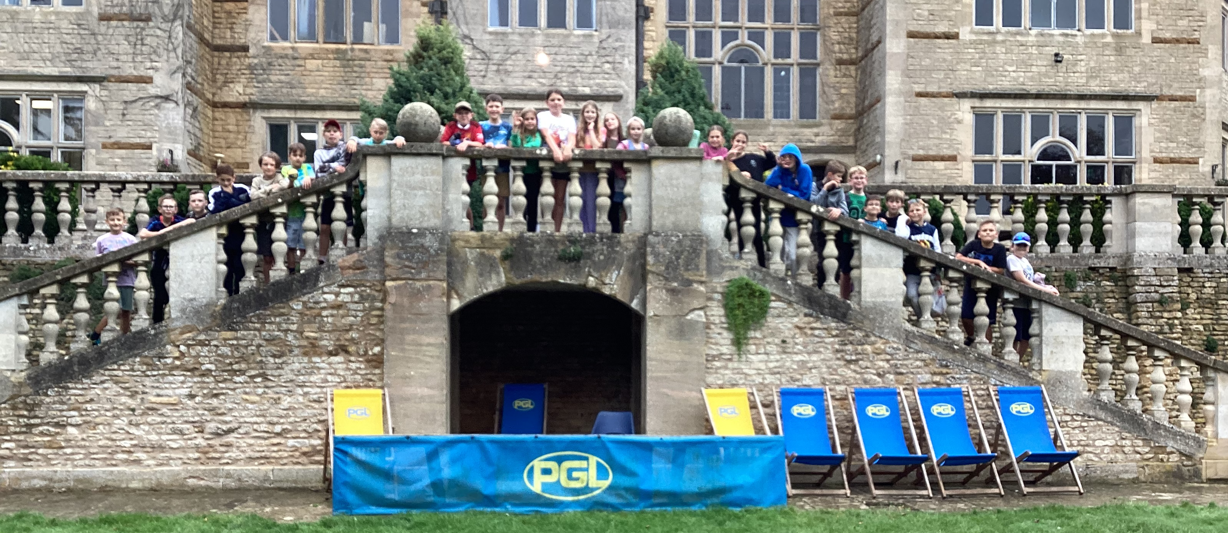 Day 2- High Ropes, Giant Swings and Paddle Boarding!
We have had a fantastic day! After a big, delicious breakfast, we split off into groups and headed off to our activities. We have been taking lots of risks today by stepping out of our comfort zones. We started off by hoisting each other up above the trees on a giant swing which then dropped us rapidly back to the ground. Some of us ventured onto the High Ropes obstacle course, which certainly got our hearts pounding, whilst others got onto the lake and had their paddle boarding course. We are taking part tonight in a PGL tournament which involves lots of team games. More updates on the way tomorrow evening.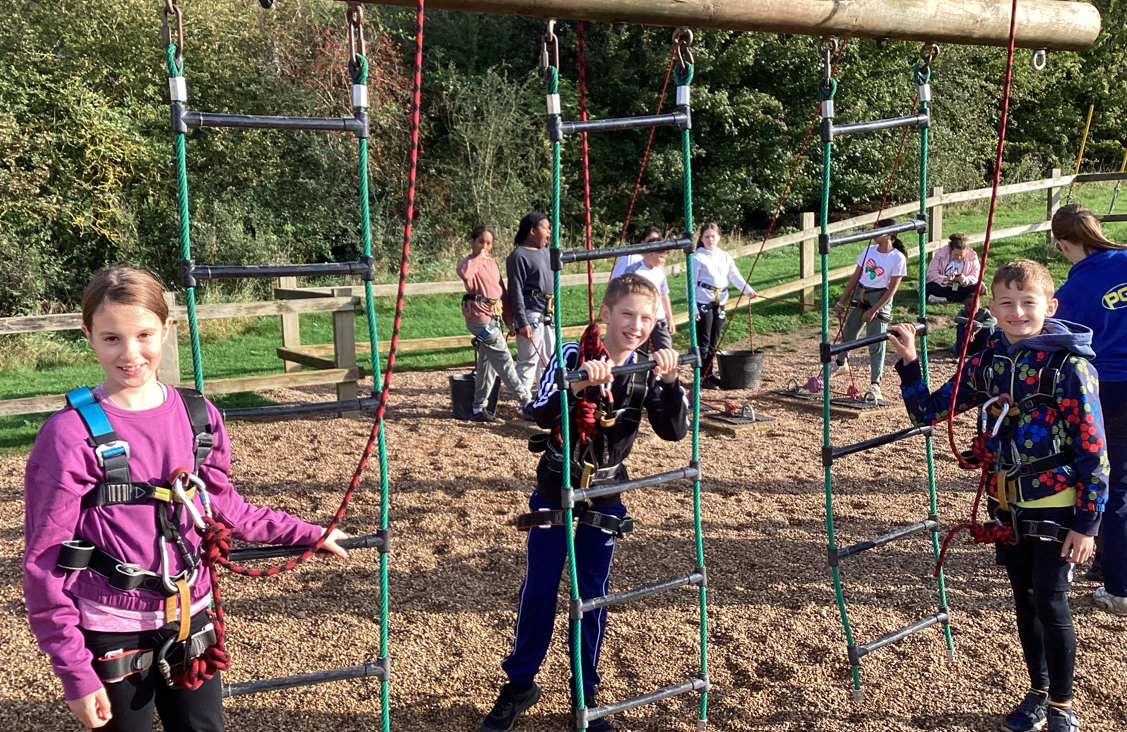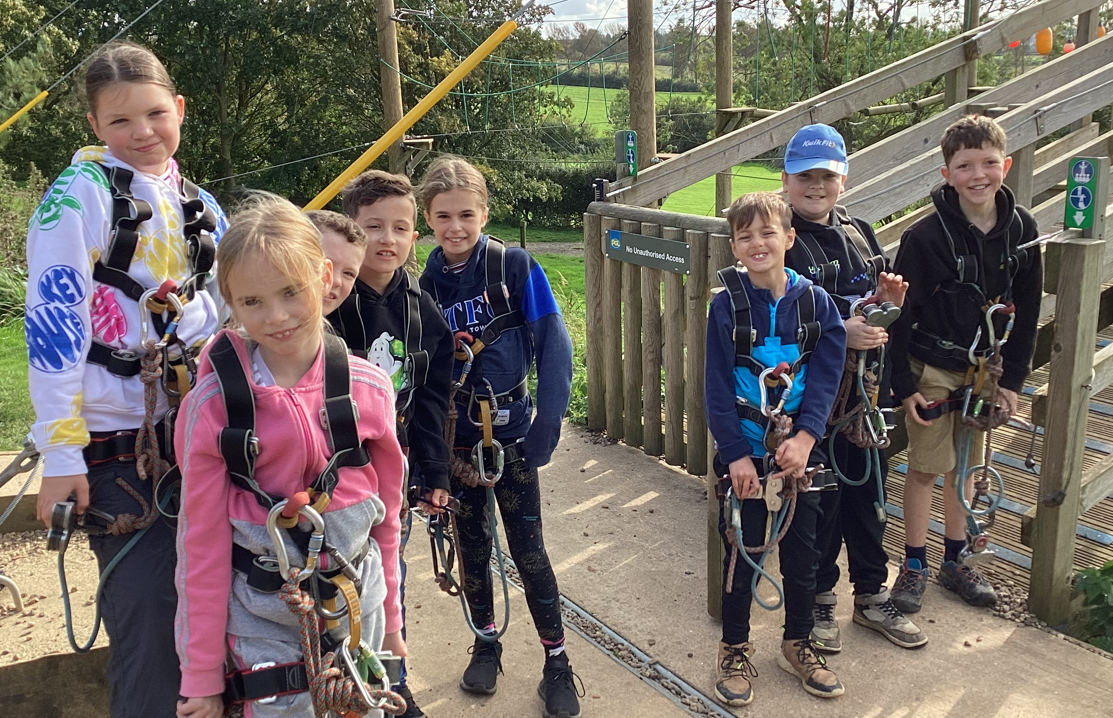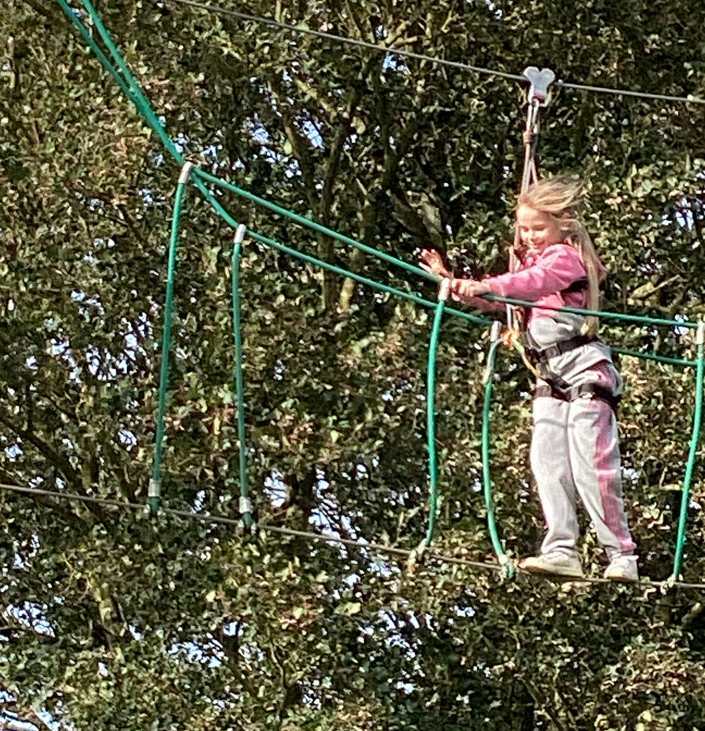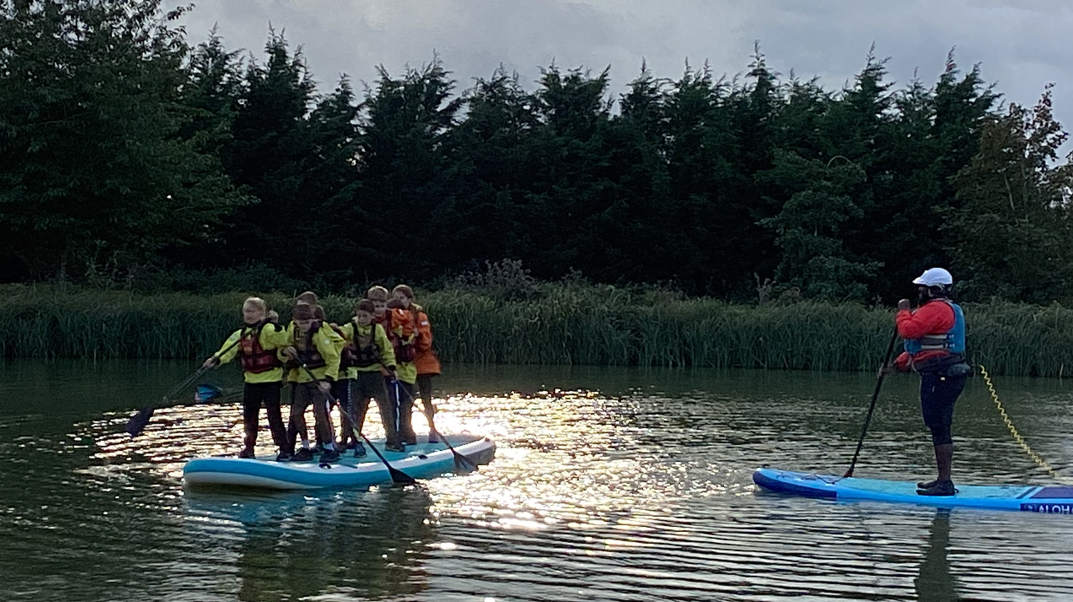 Day 3 - Buggy Building, Sensory Trails and Even More Paddle Boarding!
It has been another memorable day at Caythorpe; we can't believe we are now halfway through our trip! We got up bright and early to get on with another full day of activities. Children worked collaboratively to build buggies from logs and barrels, and they learnt some new knots to help them secure the materials together. They worked incredibly well as a group and had a lot of fun riding their buggies around the fields. We have done A LOT of climbing today! Whether it has been racing up climbing-walls or attempting to climb 6-metre poles, everyone has tried their best and has given these challenges a go! As well as that, we have been competing in Aeroball (a game that involves shooting a ball through hoops whilst bouncing on trampolines), which was a lot of fun. And if that was not enough, some of us went on a sensory circuit around the woods - BLINDFOLDED! We had fun having to use our other senses whilst weaving through tunnels, holes and other obstacles. I think we will all be sleeping very well tonight! More updates tomorrow evening.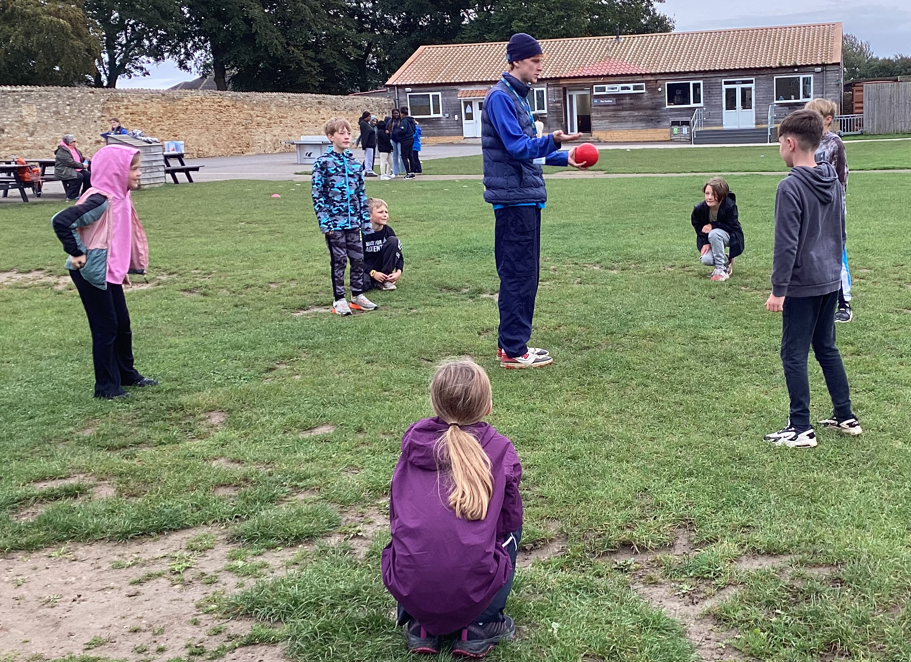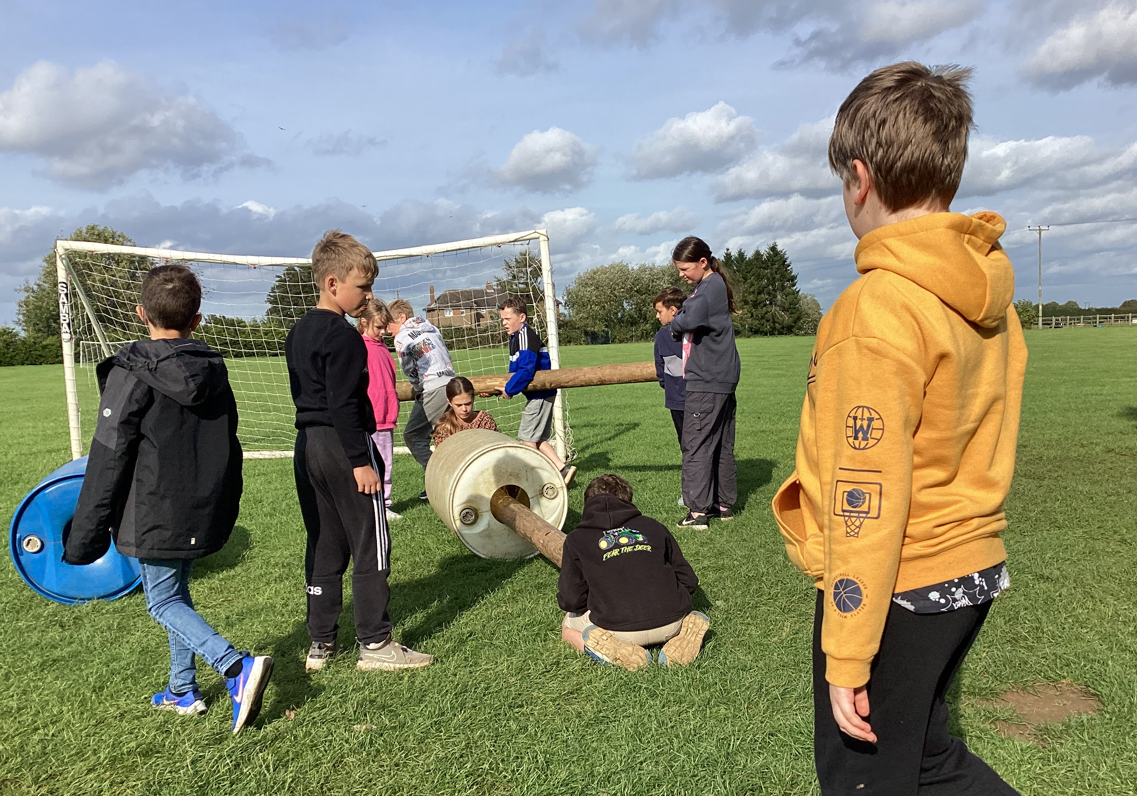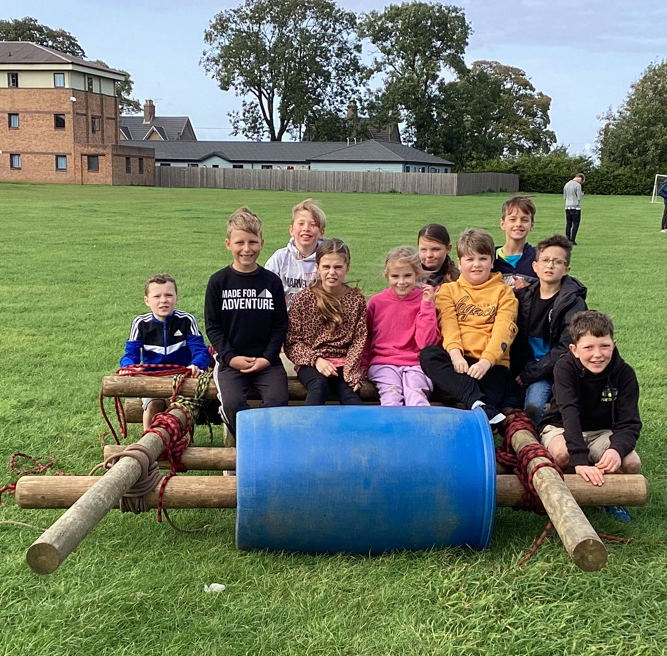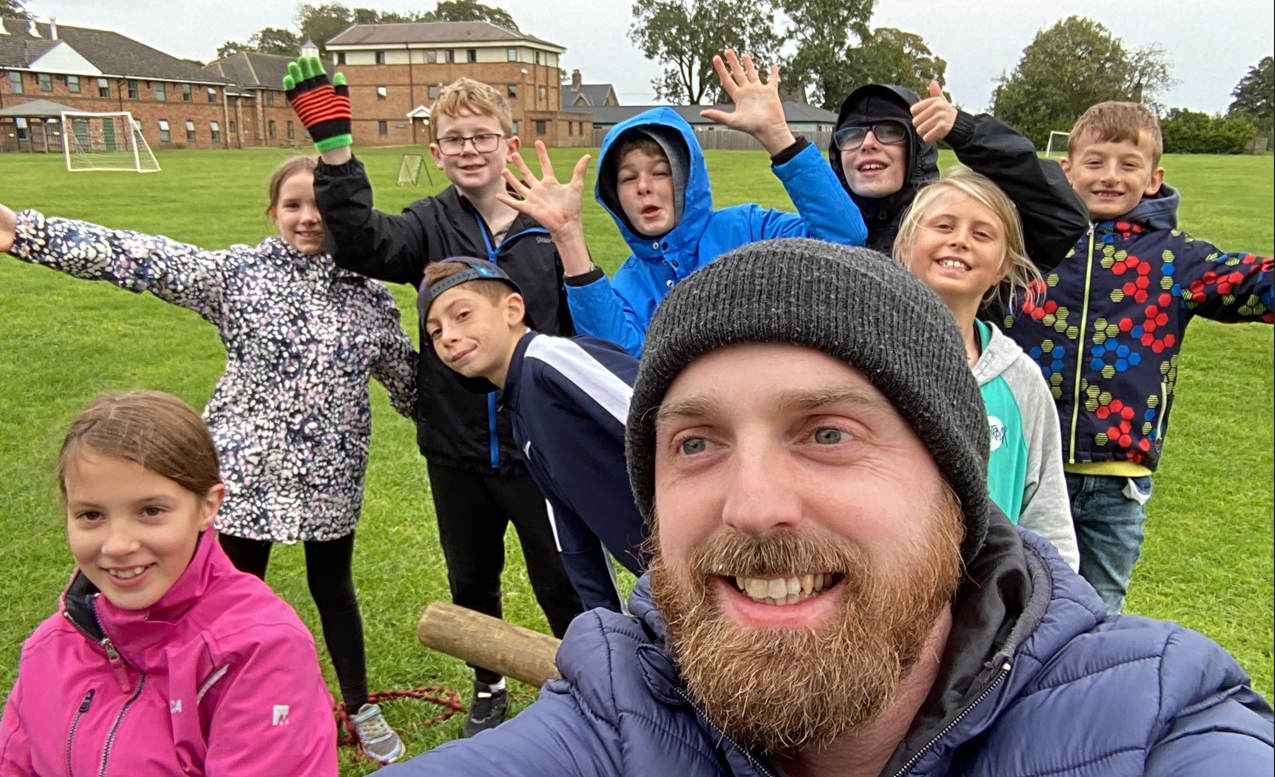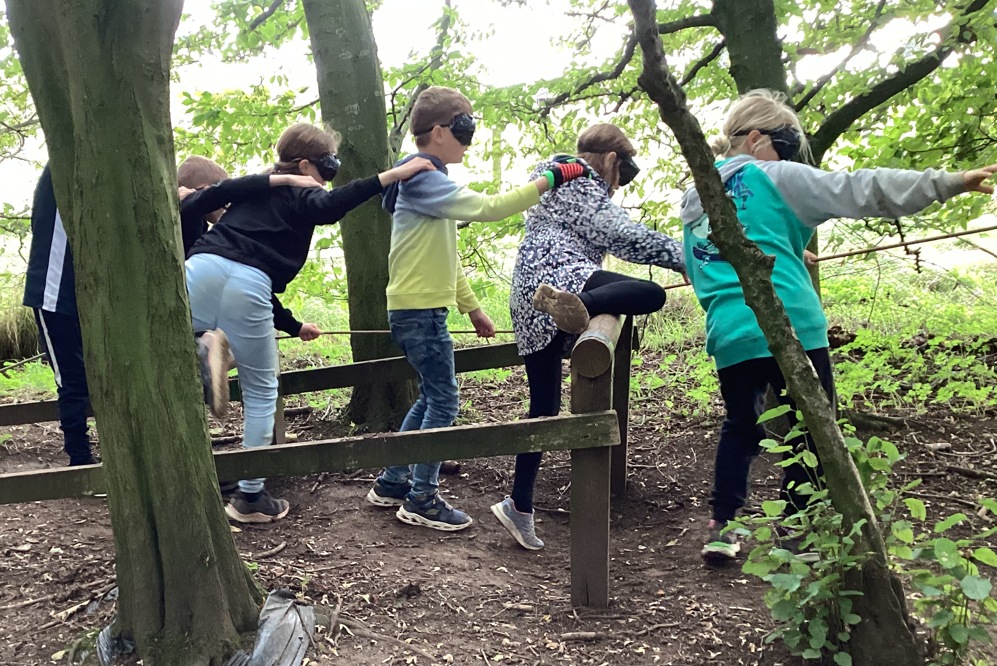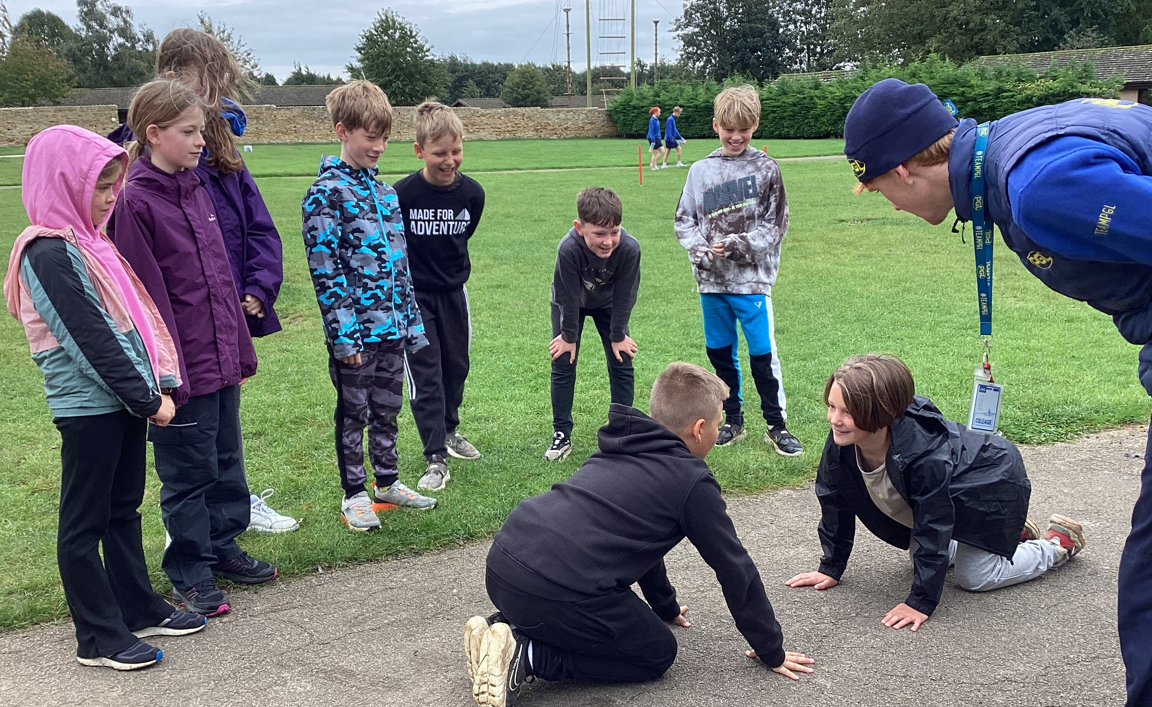 Day 4 - More Fun, Fun, Fun!
We have had another day of fun, thrilling challenges that have invited us to take more risks and build our resilience. We have all been taking part in the Trapeze Challenge which involved climbing a very tall poll and jumping off the top in an attempt to grab hold of a dangling metal bar. The children took the challenge in their stride and really pushed themselves to achieve their personal goals. It was great to see so many of the children wearing broad smiles of pride afterwards.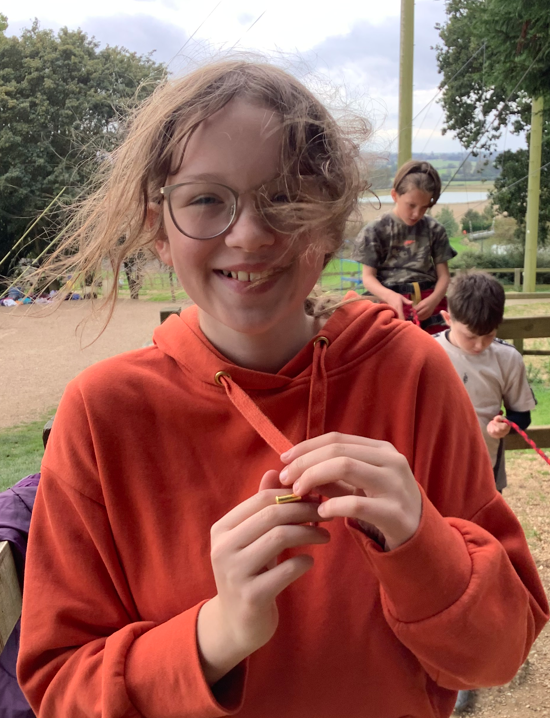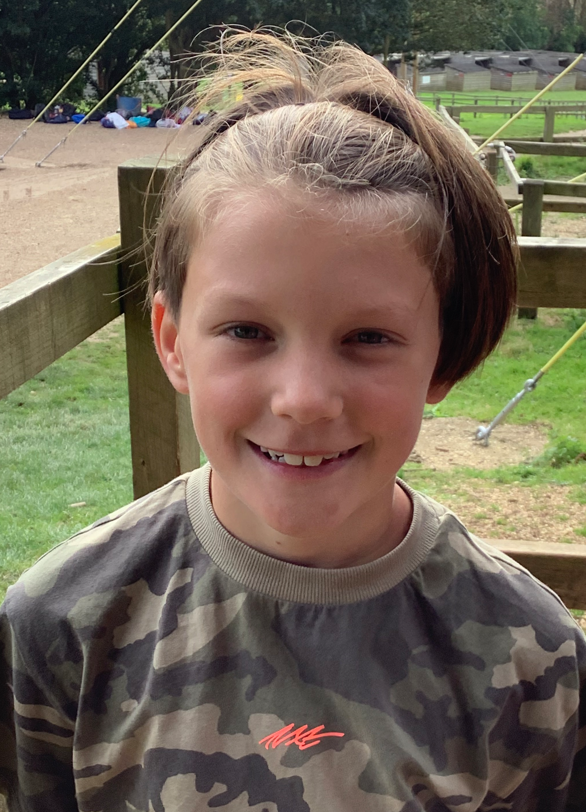 The rest of the day consisted of building rafts, more sensory trails, high rope obstacle courses and a game of Frisbee Golf. We are now off to have a campfire by the lake where some of the children have prepared performances to share with their classmates. We are really excited about getting home tomorrow and telling you all about our FANTASTIC trip. We will be in touch to let you know when we will be back at school. See you tomorrow!